The Multi Handmade Clay Roof Tile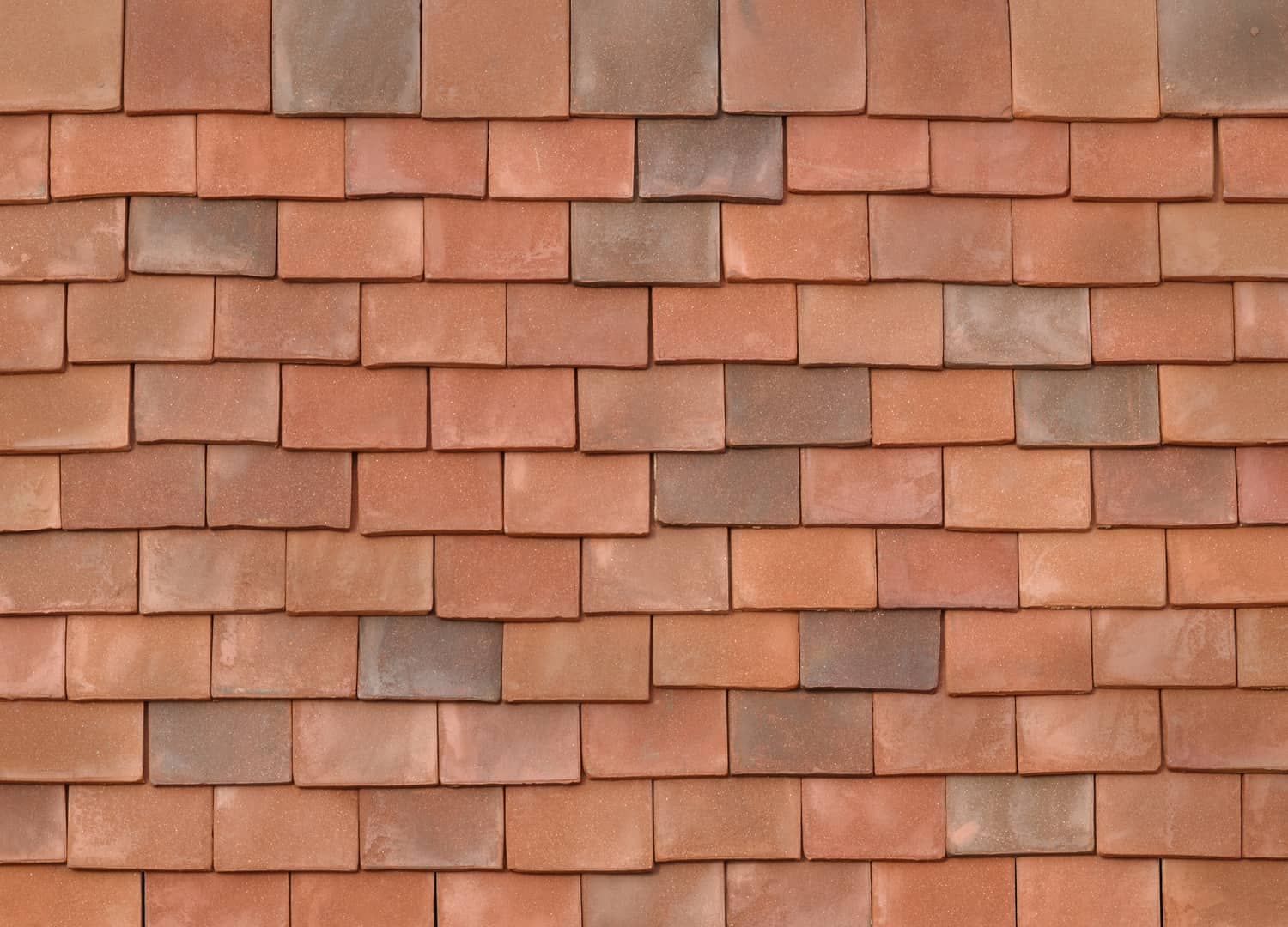 The multi tile is based on oranges and reds including a few darker tiles.
The key to our flagship colour blend is the natural variations caused by traditional firing methods ensuring that no two tiles are the same colour or shape and the shades merge into each other.
This avoids a contrived look, often seen when single colour tiles are mixed on site.
| | | |
| --- | --- | --- |
| Technical Data | Roof | Vertical |
| Minimum roof pitch | 35o | 90o |
| Headlap (minimum) | 65mm | 38mm |
| Batten spacing at maximum gauge | 100mm | 114mm |
| Size of tile | 265 x 165mm | 265 x 165mm |
| Size of tile | 265 x 165mm | 265 x 165mm |
| Covering capacity | 60.0 tiles per m2 | 53.0 tiles per m2 |
| Cover width | 165mm | 165mm |
| Weight as laid | 72.0kg per m2 | 63.6kg per m2 |
| Weight per 1000 | 1.2 tonnes | 1.2 tonnes |
| Weight per tile | 1.2kg | 1.2kg |
| Battens per m2 | 10m | 10m |
| Batten size – up to 450mm after centres | 38 x 25mm | 38 x 25mm |
| Batten size – up to 600mm after centres | 38 x 25mm | 38 x 25mm |
| Nail size/type of tiles | 38 x 3.35mm aluminium ring shank clout head | 38 x 3.35mm aluminium ring shank clout head |